Trial Trade TP-V2
Trial Trade TP-V2 a kind of trend trade robot.
This algorithm only works in certain areas instead of staying in the game all the time.
In this way, it works with high efficiency without opening too many transactions.
Profit factor is high in 1-hour periods.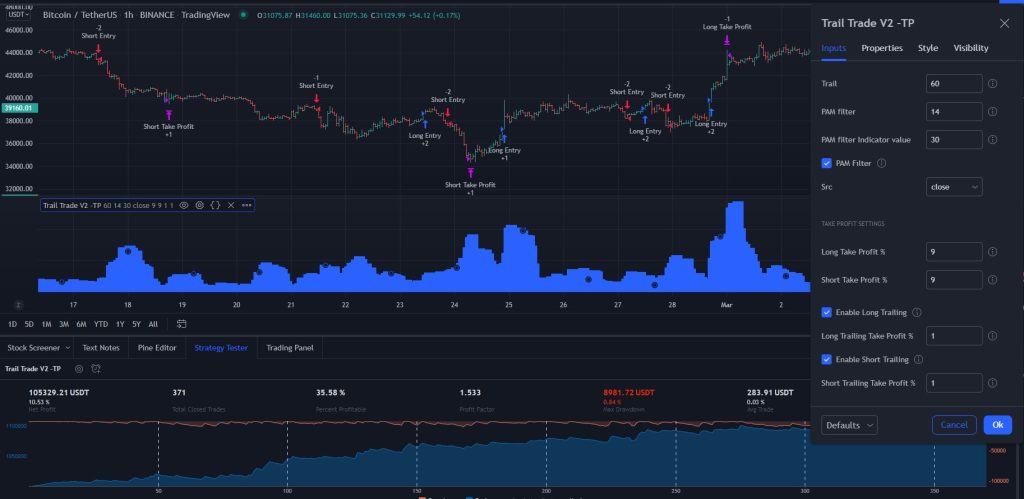 Trail Trade V2-TP robot is a structure that works with high efficiency in main parities.
It is recommended to use the adjustment panel to use it with high efficiency in different time periods and different parities.
Open the "Strategy Tester Overview" panel while using the setting panel.
Examine your robot's trading statistics and gain/loss graph while making adjustments.
---
Trail Trade V2-TP panel settings introduction
Trail = Changes the trail lenght
Price Action Measurement (PAM) = PAM filter a special indicator for design horizantal areas.
PAM Filter Indicator Value = This value determine the filtring area.
You can see the pam filter indicator below on the chart.
It is important to filter below which value to find the best value in each parity.
After set your robot please check your strategy statics.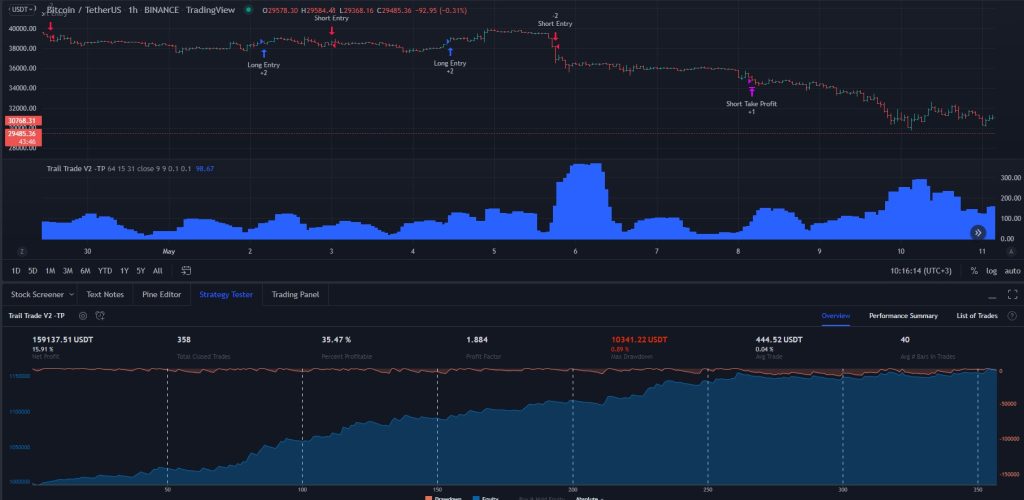 We need algo devolpers, is that you?
We have a large trader community, like a big family. Join us!